"Never in my life did I think I would work for an Emergency Unit. But when fighting reached Bani Walid, I started volunteering to help those injured on the frontline." Osama Majdoub Hamed Alghazali, 39 years old, is the manager of the Emergency Unit at Bani Walid General Hospital.
Prior to this role, he worked for an international firm in Misurata. When the crisis erupted in Libya in 2011, alongside tensions between communities in Misrata and Bani Walid, he moved back to his hometown of Bani Walid. This is where, unexpectedly, he undertook trainings in first aid and nursing and worked as an Assistant Doctor for the next 9 years.
Despite a ceasefire agreement and reduced fighting in October 2020, Bani Walid General Hospital faces daunting challenges. Security remains a major issue: Osama tells us about a serious incident when an armed man threatened to shoot the hospital's anaesthesiologist on duty if he didn't treat his friend immediately.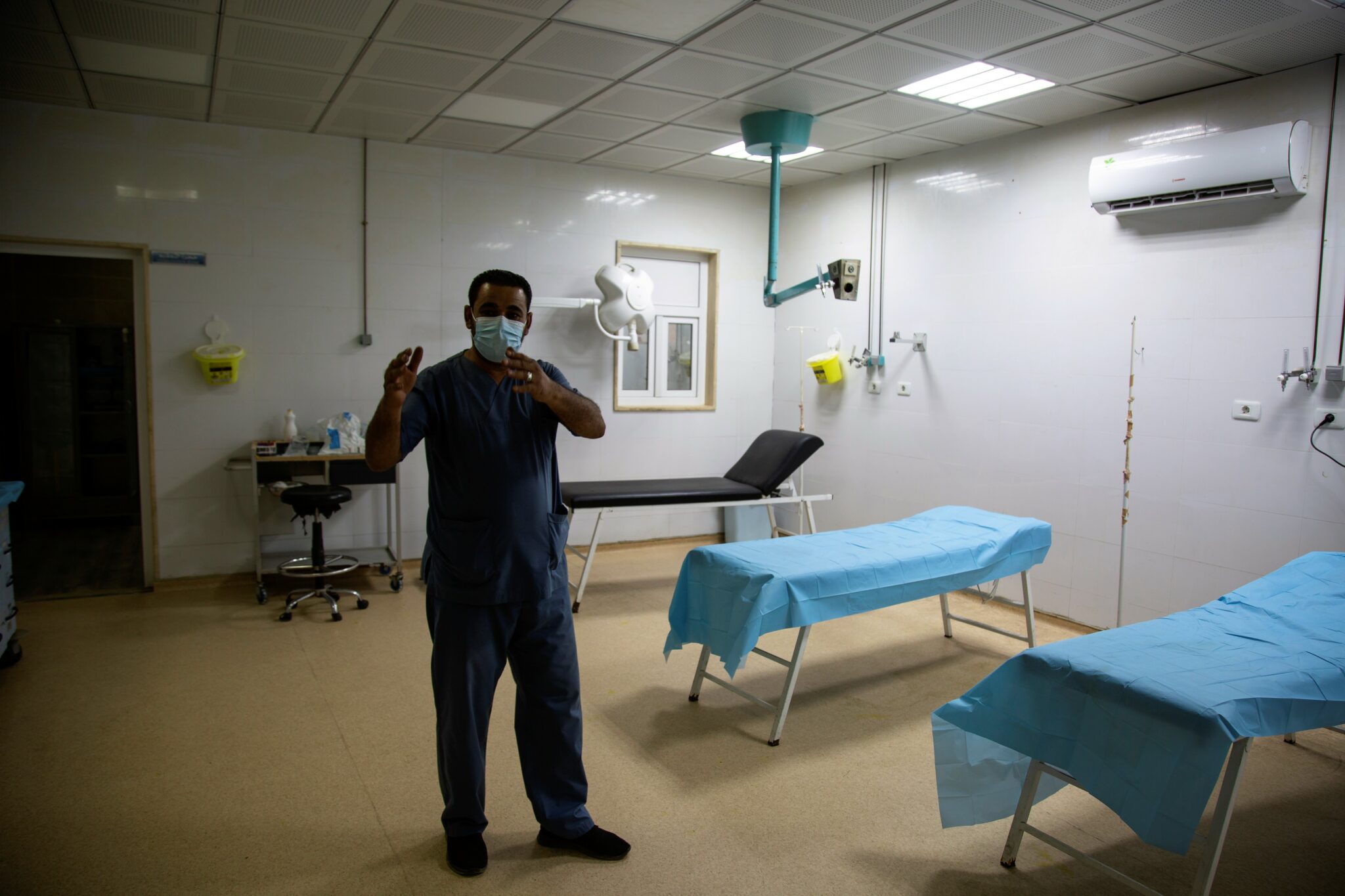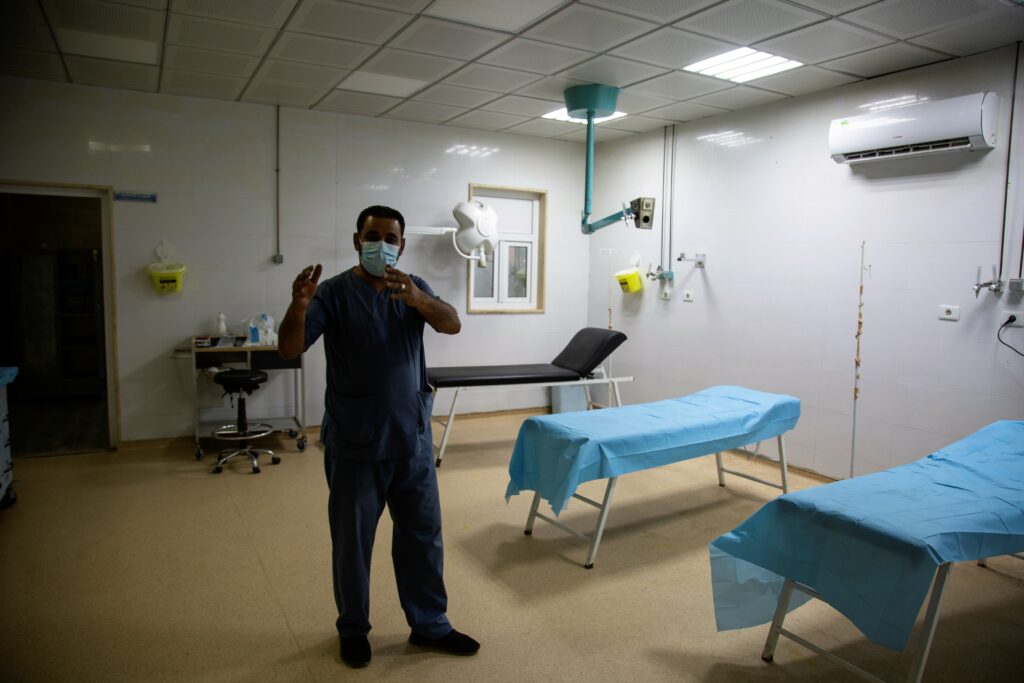 Also, according to Osama, the significant shortage in medical staff continues to cause delays in patients' treatments. "Sometimes the staff is not paid on time. Once I had to wait for three months to get my salary." This has led to many of the medical and paramedical staff moving to the private sector, which Osama describes as apparently more rewarding.
"What makes me most frustrated is the shortage in medical equipment. We don't have basic tools, such as testing machines which are essential in any emergency department." Osama explains that the lack of testing machines requires the medical team to apply alternative investigation methodologies which are very time-consuming.
Based on the analysis of such tangible needs, the programme Baladiyati, with funding from the European Union, has worked to improve access to inclusive and quality health services at the Bani Walid General Hospital.
With the commitment of the Italian Agency for Development Cooperation in partnership with the Non-Governmental Organisation (NGO) International Rescue Committee (IRC), the hospital has recently received medical supplies, including two cardiotocography machines (CTG), twenty oxygen regulators, a laparoscopic camera, two delivery beds and more.
"These supplies will be a lifeline for our Emergency Unit and will help us take better care of patients, who have been neglected for too long", concludes Osama, showing heartfelt appreciation.
This story was written by AICS based on content collected on ground by IRC
Photo credit: IRC