Mona Abu Baker is a 22 year old Geography student at the University of Sabha. To earn a living, she sells different products through a service delivery on her Facebook page. The products are sourced from friends who bring them to her from Tripoli or Misurata. The financial benefits from this venture are modest, and Mona dreams of a bigger project where can sell trendy clothes in her own store in Sabha. However, Mona realized that she lacked sufficient capital to open up her own store; she carried out some research to find out if there were any grants available and whether she could access them to be able to pursue her dreams. Through the research, she came across a training for young entrepreneurs organised by UNICEF to take place in Tripoli.
This programme is an effective and tangible result of UNICEF's partnership with the Authority of Youth and Sports, with the support of the European Union Africa Trust Fund, and the implementation of Expertise France. The trainings in the programme target young women and men from 24 municipalities in Libya. The programme falls within the framework of a global UNICEF campaign "Generation Unlimited", which is centred around the vision of a world in which all young women and men feel empowered and have the knowledge and skills necessary to start social entrepreneurship projects in their societies.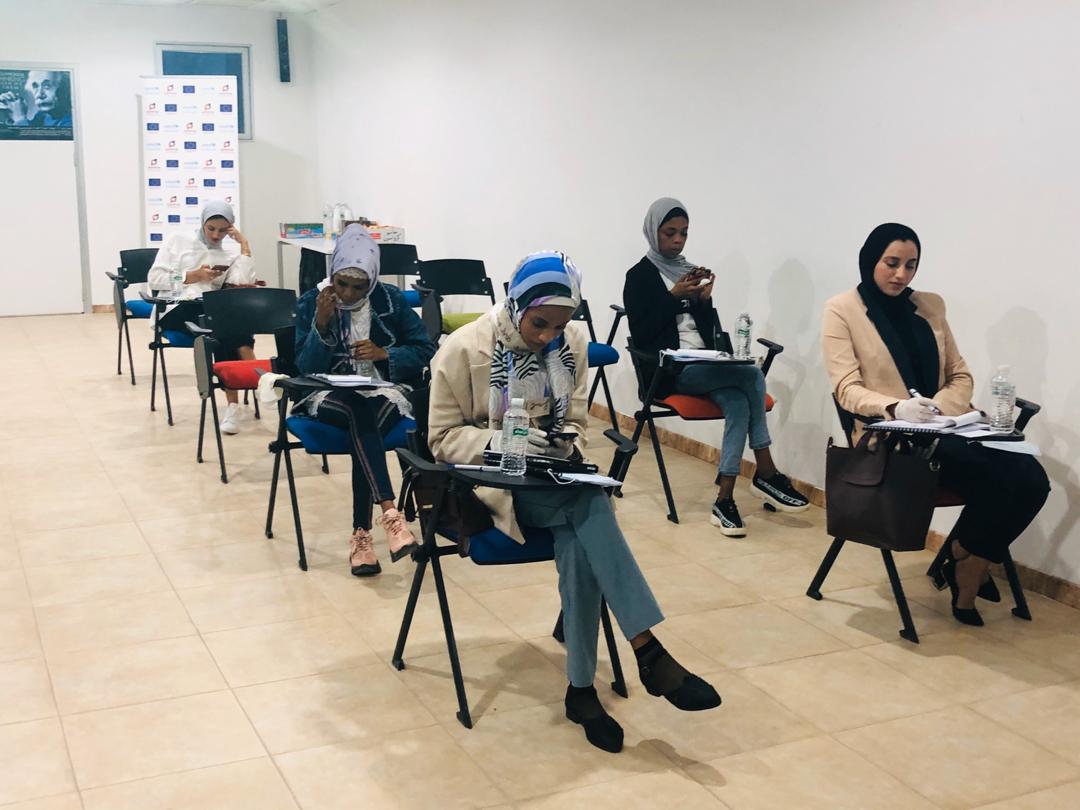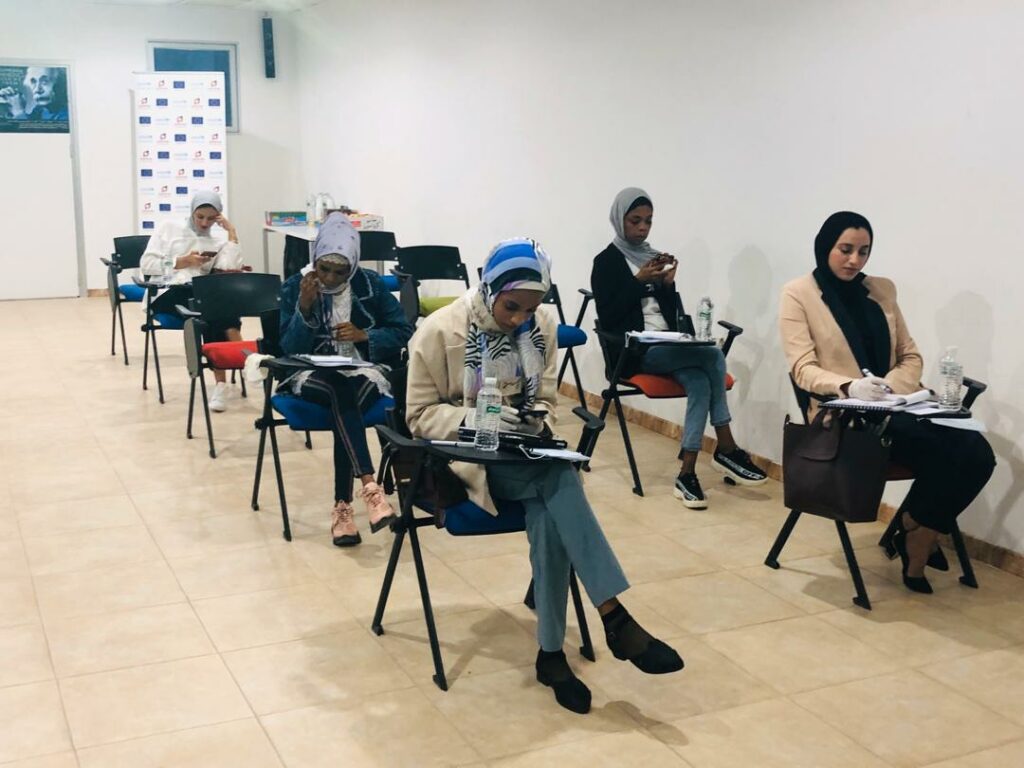 "The most amazing thing I experienced from the UNICEF training was my very first opportunity to travel from my native city of Sabha, to Tripoli, the capital city"
-Mona-
It dawned on Mona that the opportunity to participate in this training would be life changing for her and she decided to take a chance and apply. She would get to travel to Tripoli and meet people from different parts of the country. Shortly after submitting her application, she was ecstatic when she received a call from the trainers informing her that she had been picked to be part of the training. Having never visited Tripoli before, the thought both excited her and filled her with apprehension because of the things she had had heard about the capital, such as the insecurity caused by armed militias. When she arrived in Tripoli, she was pleasantly surprised to find that the people at the hotel and on the streets were extremely kind and welcoming to her and her friends. Coming from the small town of Sabha, she felt in the city, where people were living their lives without invading her space.
The skills that Mona learnt from the training included how to prepare a budget and getting to understand the difference between entrepreneurship and social entrepreneurship, both of which were new concepts for her. She learnt that one can earn a living while making a positive impact on the environment at the same time. During her stay in Tripoli, she got an opportunity to visit the sea on the corniche, the old city, and the martyrs square, which are all experiences that she will cherish for the rest of her life. Mona is grateful to have made the acquaintance of new people from different regions and cities of Libya. She enjoyed their company, and has kept in touch with many of them, some of whom have become close friends.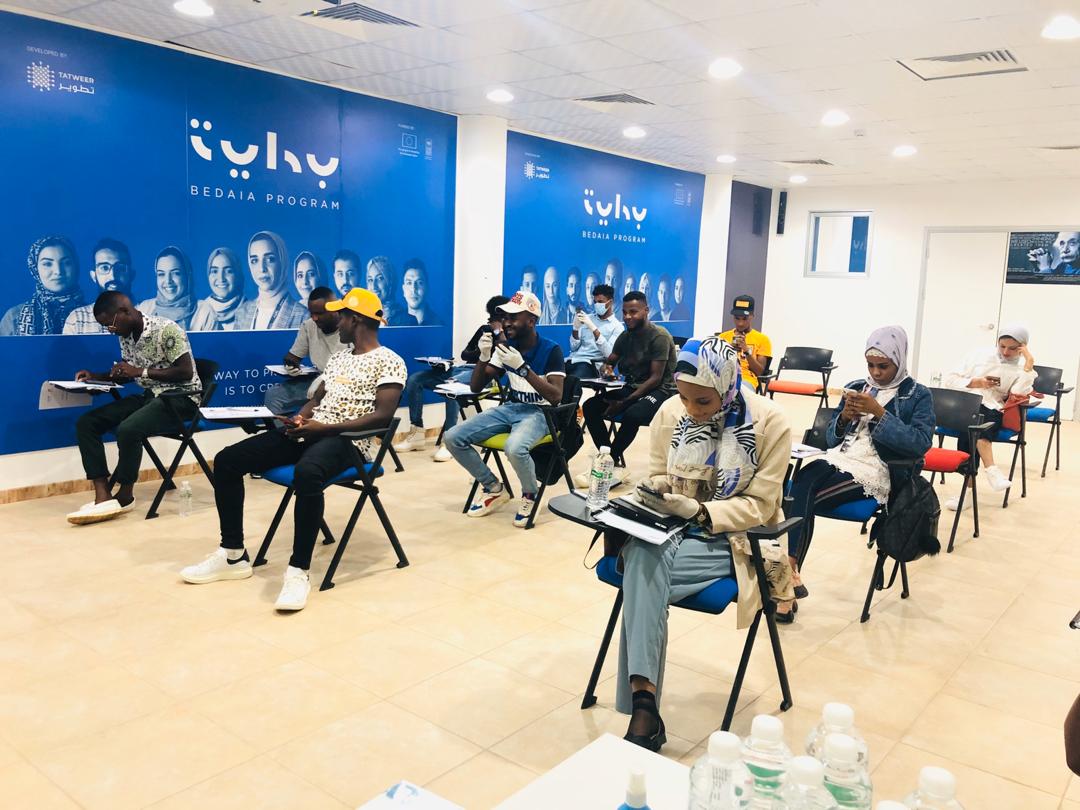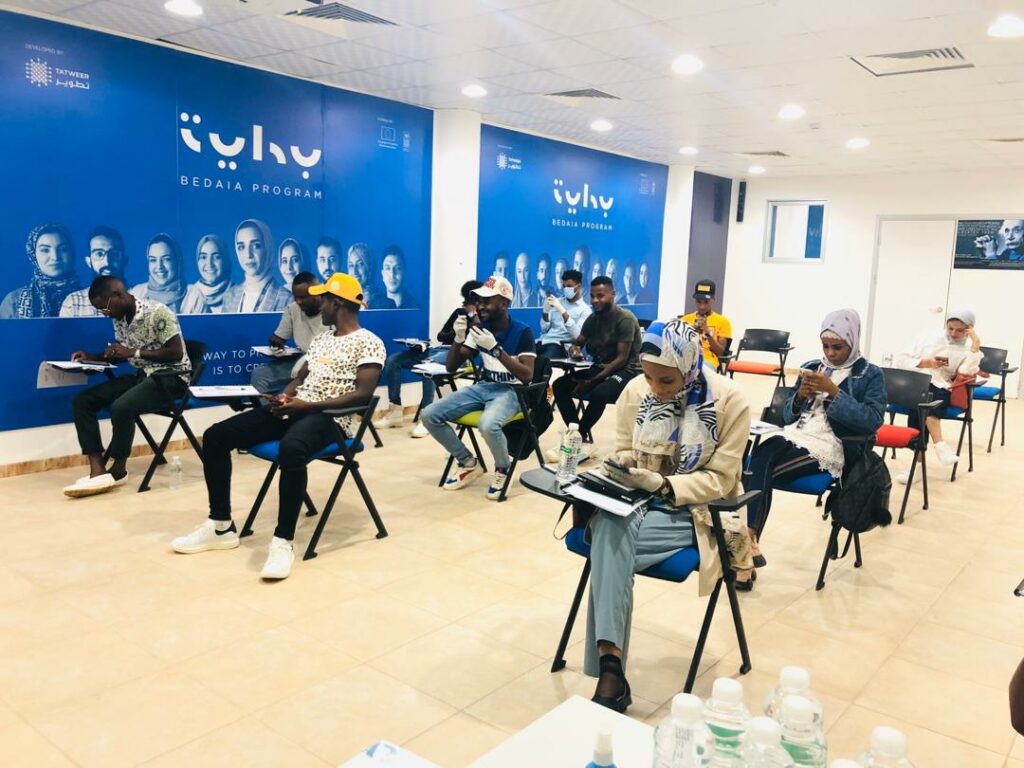 When interviewed about the training, Mona said, "My understating of entrepreneurship has changed completely. I had no idea about social entrepreneurship and I now understand how my business can have social value, and how to make my business beneficial both for myself and for my community. I learnt how to deliver my message straight to the point. The lessons on preparing a business plan and a budget were new but very useful for me. I really enjoyed the training and am now working on opening my business. I would like to thank Mr Faris and Miss Esra of Expertise France for taking us through the training".