Butheina Alkosh is a 24 year old woman originally from Bani Walid who moved to Tripoli with her family in order to pursue her studies in medicine at the university. In November 2019 they went through a very stressful and traumatic experience when they had to leave everything behind and flee from Tripoli due to the bombings. They had to find new accommodations in Tripoli, which was very difficult due to the insecurity. At the same time , Butheina had upcoming exams at university, but could not access her books and other reading material that they had been forced to leave behind in their previous apartment. Still, they have managed to move forward with life, despite the fear.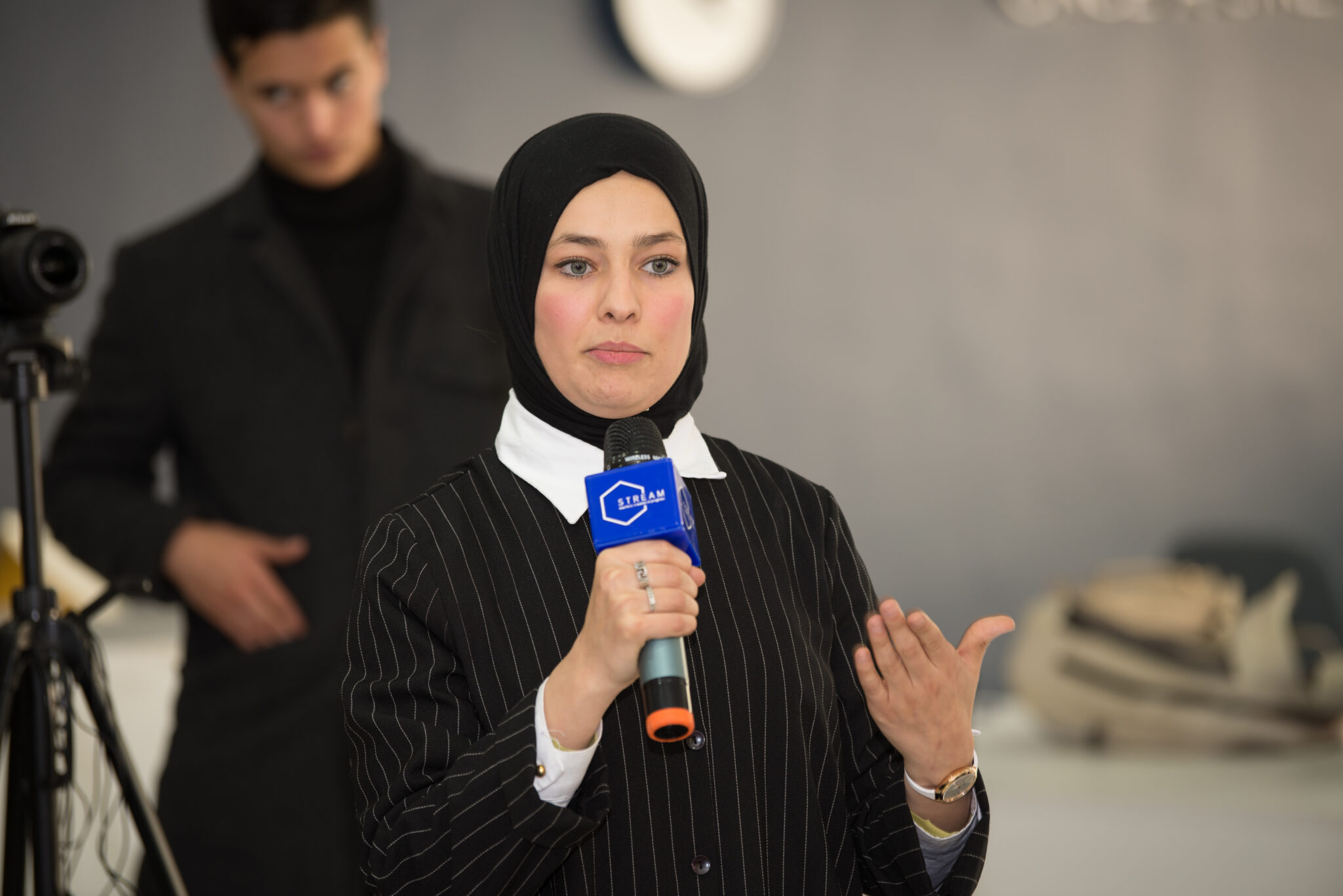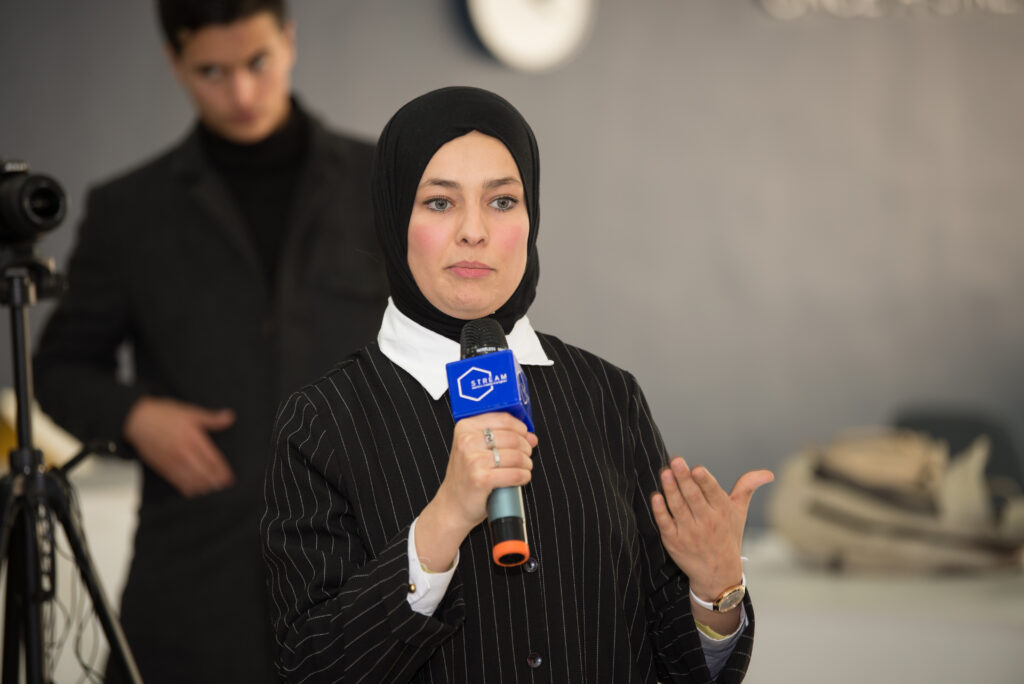 Butheina came across an online announcement that perked her interest – it was on an upcoming training on social entrepreneurship organized by UNICEF and implemented by Expertise France. This was a ray of hope for Butheina who had always been eager to build up a business that would have a positive impact in her community, despite all the surrounding destruction. As one who had no previous training or background in running a business, she did not know where to begin, how to organize her ideas or make it a reality. This training would without a doubt be a golden opportunity for her to learn.
Now, after going through the training, Butheina reflects on the knowledge acquired. Among other things, they were taken through a work methodology that would have a positive impact on the environment, write a business a plan and organize ideas, the meaning of entrepreneurship, and especially social entrepreneurship. She also learnt how to identify potential problems that her business may encounter and how to solve them.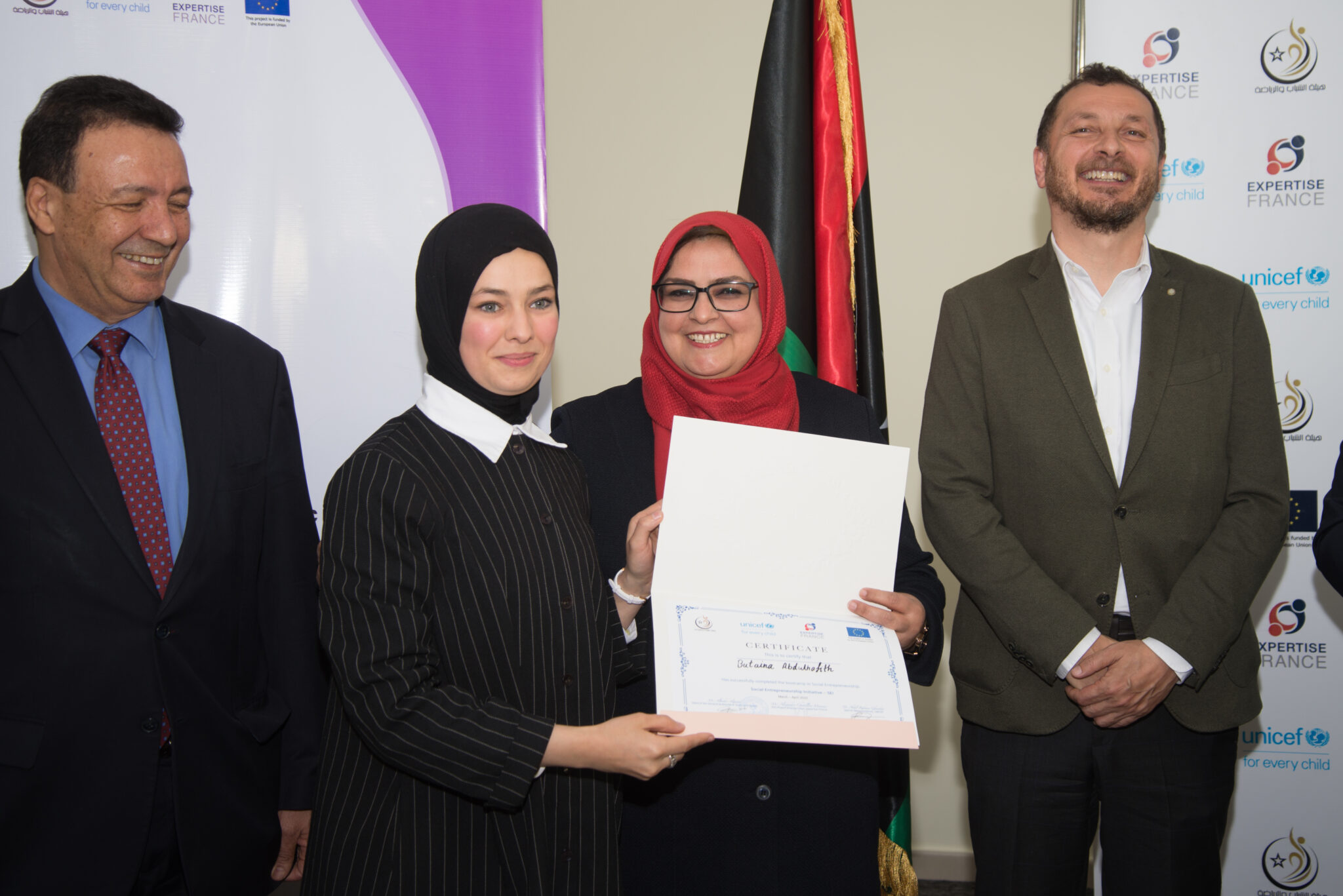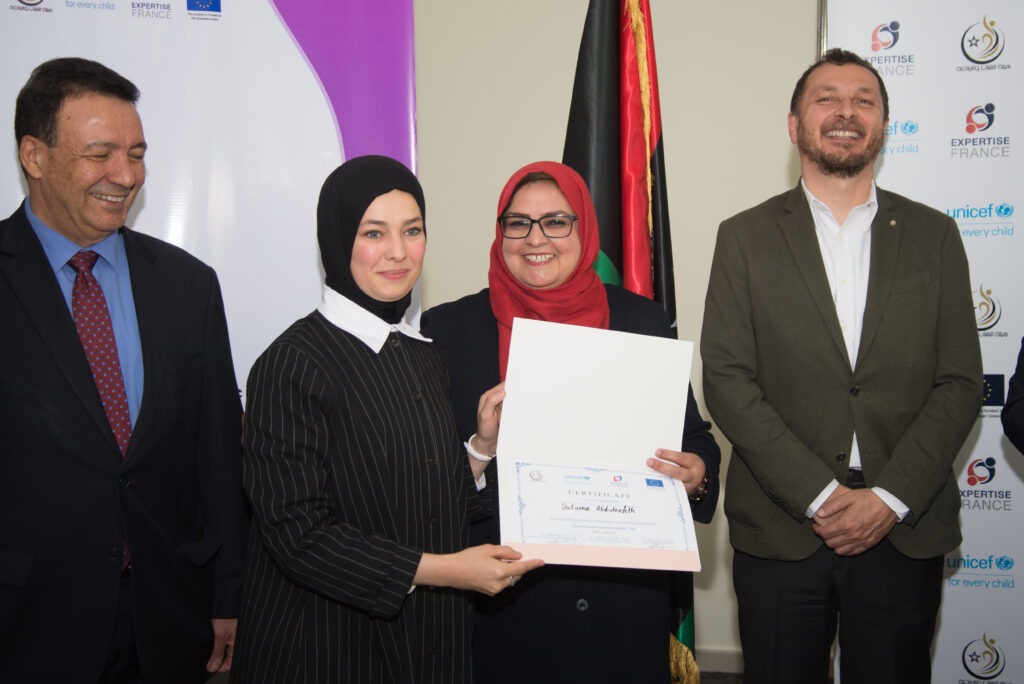 Her heart was initially set on opening up a small store where she would sell spices. After the training however, she developed a second more involved idea of opening a training centre for young people in Bani Walid. She now has enough knowledge and is keen on developing this idea. She is determined to help her community, and especially the young people of her native city, Bani Walid , on how to respond to their needs. The training also taught her group work, how to innovate, to think outside the box, and leave her imprint in this world.
When asked about her thoughts on the training, she said, "The training was focused on the meaning of social entrepreneurship and the role our ideas can have on impacting our communities. We also learnt how to solve community problems, create opportunities, become innovative, close the gaps and create solutions. The training made us think outside of the box and consequently transformed my project from unclear ideas to an organized applicable business plan."
Butheina recited a quote from the book "Picasso and Starbucks" by the Emirati author, Yasser Hareb "It does not matter if a person's hair is white to tell his experiences, but what is important, is if he has a passion for learning and love of the experience itself."
Thanks to the generous support of the European Union Trust Fund, UNICEF in partnership with Expertise France and with close supervision from the Authority of Youth, conducted a series of trainings in Tripoli targeting young people from 24 municipalities on the essentials of social entrepreneurship.